Another one of the enigmas present in the credits of the Atari ST version of Toi Acid Game was the mysterious composer and programmer nicknamed "Hack MC", whom the Dwarf Crunchers greeted in one of the disc's hidden messages.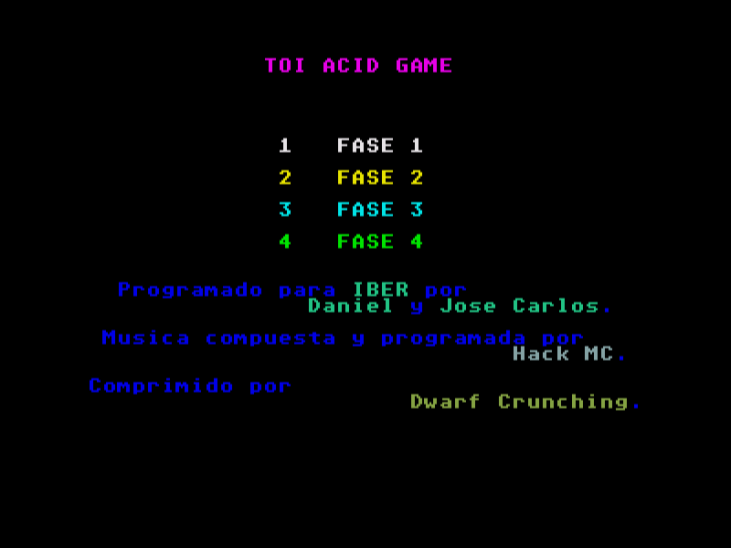 Who could it be?
ANSWER: This time it's Carlos Ulloa, former Psygnosis and SCEE among other companies and co-founder of HelloEnjoy, whom many of us remember from the Game 40 radio program:
Carlos Ulloa:

Ten years have passed since my first experience in this scene, when together with a faculty member (IT, Polytechnic University of Madrid) I began to develop a shoot'em up on the Atari ST, for the people at IberSoft. Between ships and exams, I found time to program the code and compose the music of the Atari ST version of Toi Acid, which (fortunately) never reached stores.